If you'd like to support our projects, please donate here today. Thank you.
We are our work. Since the devastating earthquake on April 25th, Save Rural Nepal has formed to help fellow Nepalese in rural areas. We are a small group but have already reached over 1,000 people in need of aid. With your continued support we'll be able to help more people, by continuing these projects.
KERAUNja VILLAGE
In November 2015, SRN was given approval to reconstruct the Gandagi Lower Secondary School - On May 18, 2016 the new school was handed over to the children.
Update May 18, 2016 - The four classroom school is completed and handed over to the children of Keraunja Village!
What once was an idea one year ago, is now a bright future for the children of the Keraunja Village and surrounding area. On May 18, 2016, Rajan, two major supports of SRN, Manuela Mueller & Jennifer Ebling of Switzerland, and others made the trek to the Gandagi Lower Secondary School within the Keraunja village. As the team made their way up the mountains, with the final completed paperwork from the Department of Education at Gorkha and separately from the Social Welfare Council, they were welcomed by the entire village. The formal opening ceremony included additional gifts from SRN (clock, globe, and more), speeches, dances, and ribbon cutting of each of the four classroom doors.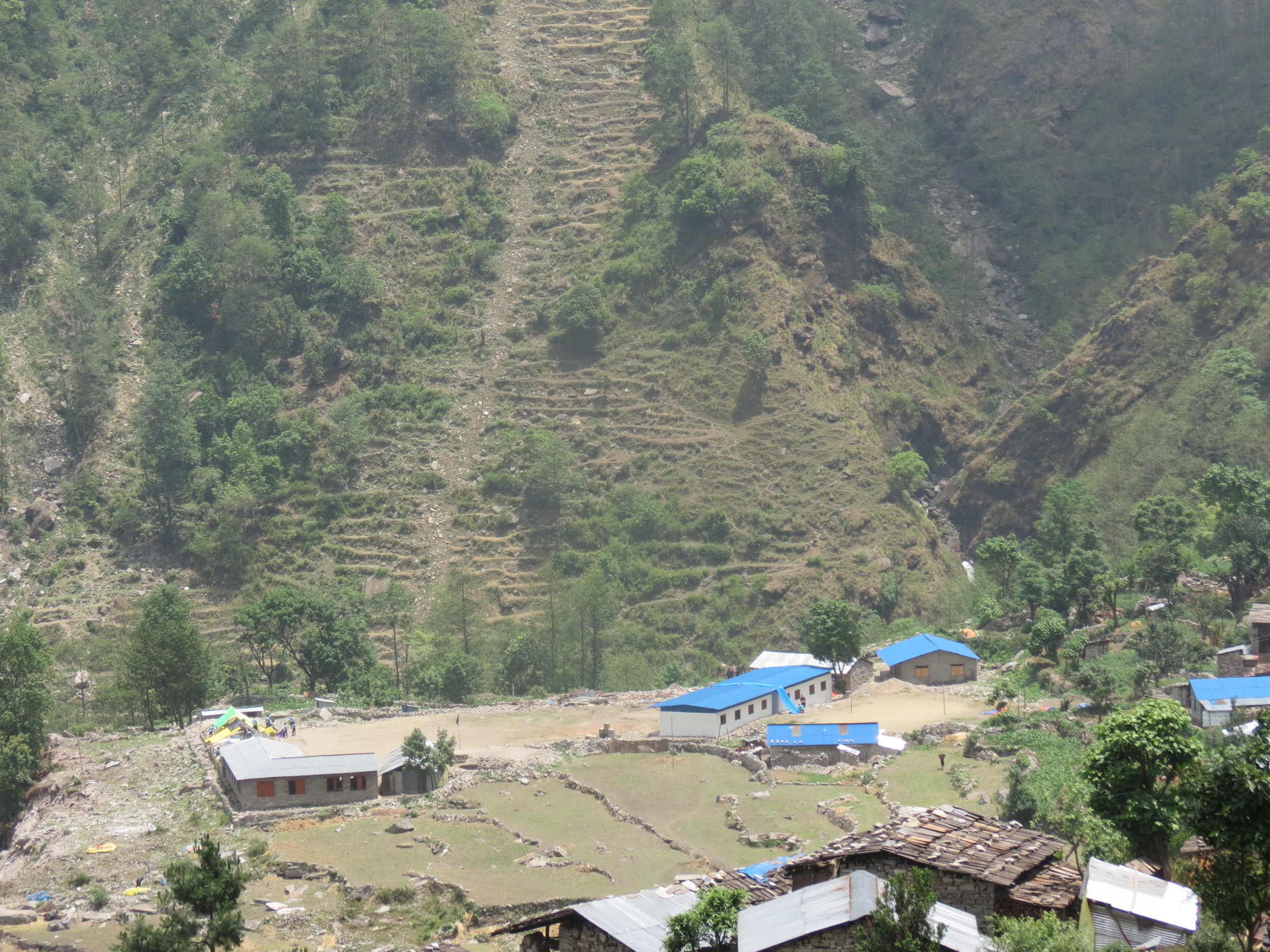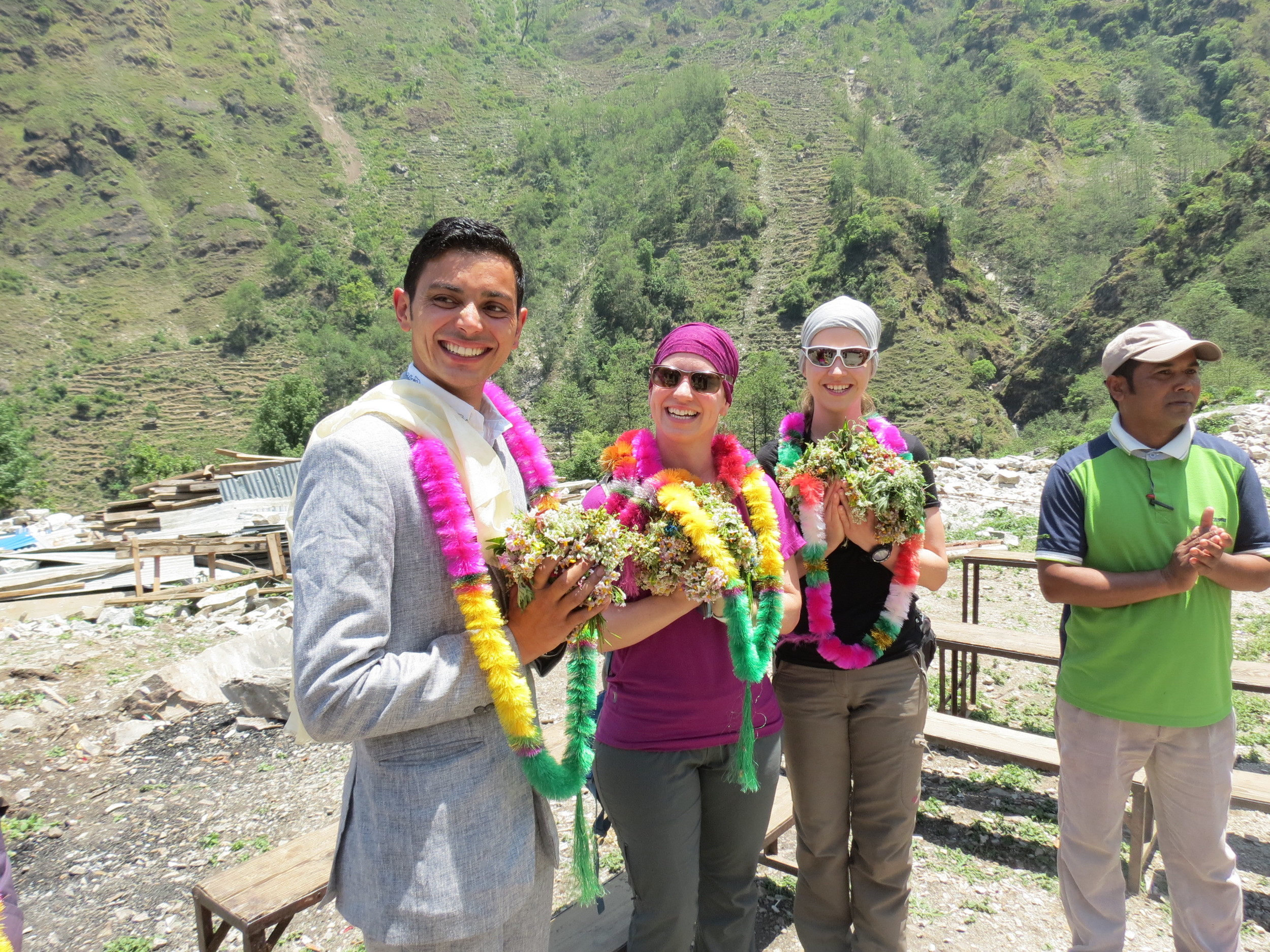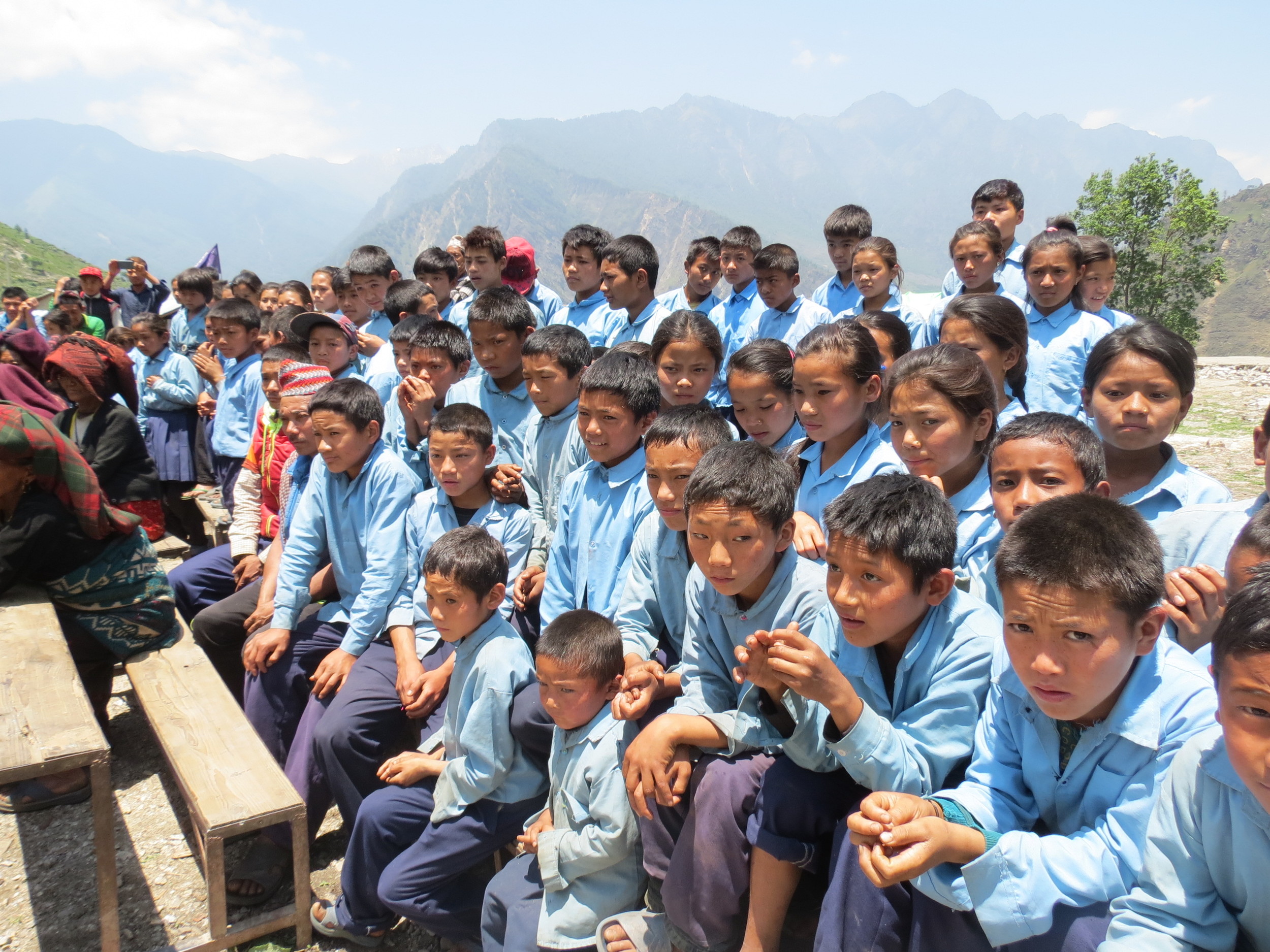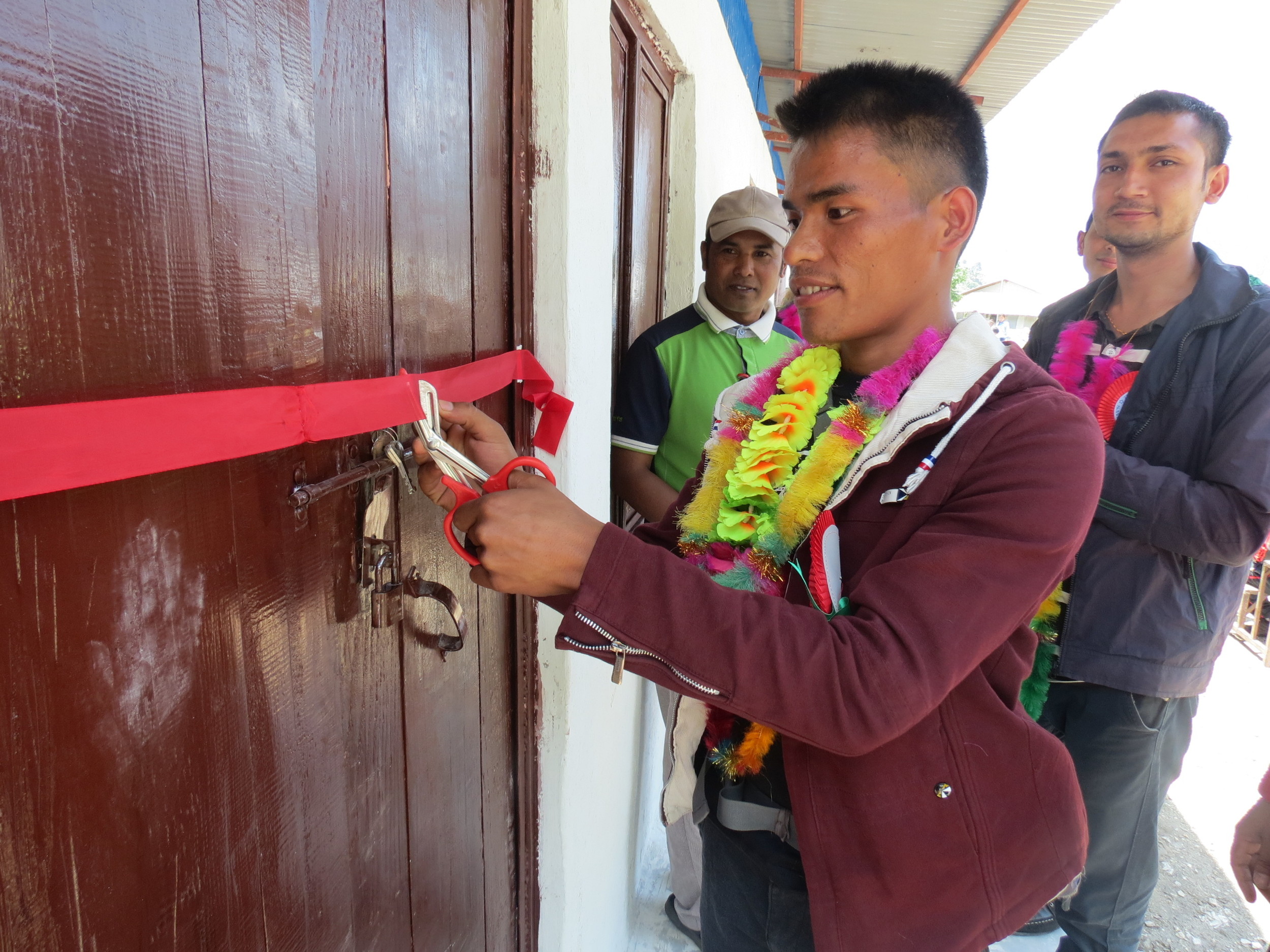 Update January 27, 2016 - Rajan and Himal worked with Mission Aviation Fellowship, who provide aid air relief support in Nepal, to transport supplies to Gandagi Lower Secondary School on 1/27. It took multiple flights, but they were able to bring sdtructural reinforcement steel and roofing tin to the school location. There was a lot of help, from MAF, but also from the community. This was a big step in the development of this project! Now, we are waiting for a structural engineer to arrive on site to look everything over as construction beings soon.
Update December 3, 2015 - We have a formal agreement with the Ministry of Education to help rebuild a regional school in the rural village of Keraunja. This school was opened in 1988 and has grown to support over 350+ students. All but a few rooms came tumbling down during the earthquake. We're actively planning on rebuilding four rooms so this school can continue educating the children in the area and creating a positive future.
Update June 22, 2015 - Rajan went to the Gorkha district, where the epicenter of April 15th's earthquake struck, and met with the district's education board. He was able to collect data on the overall damage to schools throughout the region and learn which villages still need support in rebuilding. After visiting several villages, he met with the leaders of Keraunja (local name is Kerauncha), which is home to 458 students (236 girls / 222 boys), year's 1 through 10. As of today, the entire school was destroyed and students are using temporary structures and tents to have class. Once this season's monsoons subside, Save Rural Nepal plans to rebuild a school in Keraunja or a similar hard-hit village. We are actively working with the Department of Education of Gorhka to determine which village needs the most help.
BAKACHOL
Aid Delivered: May 25th, 2015
Save Rural Nepal's second aid relief effort.
The second rural village identified was Bakachol of the Khotang district, which is in eastern Nepal, south of Mt. Everest. This community sits on the same active fault line that runs through central Nepal and was in the red zone for the amount of ground movement that occurred. Our team learned that 51 homes were completely destroyed and an additional 90 were deemed uninhabitable. Given that Bakachol is extremely rural (one day 4x4 on dirt roads plus two full days of trekking by foot) and that their need was shelter, the Save Rural Nepal team sent enough 15x18ft tarps for over 70 families. Rajan, once again, led the aid trip and successfully reached the community on May 25th.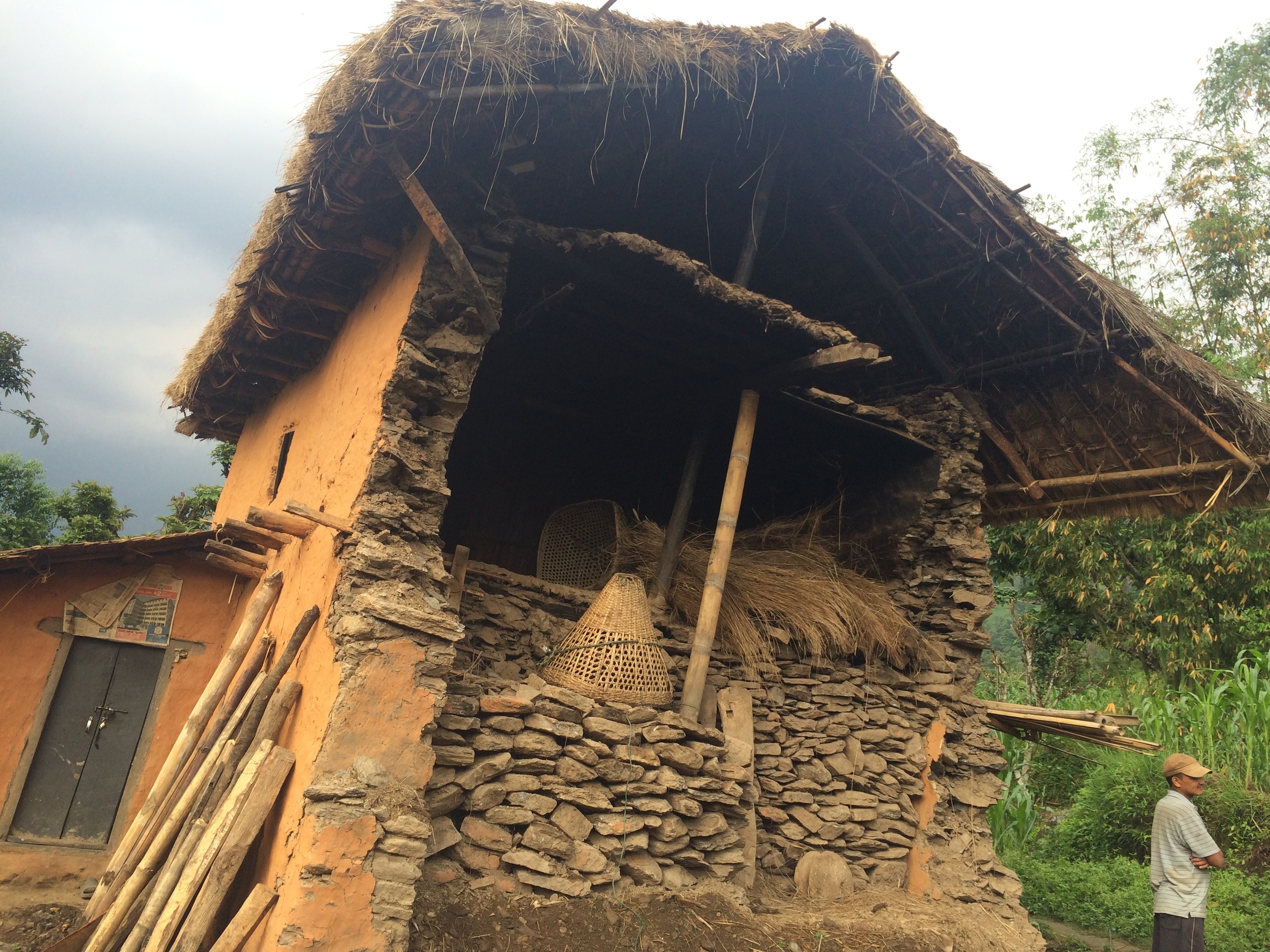 RAMchE VILLAGE
Aid Delivered: May 13th, 2015
Save Rural Nepal's first aid relief effort
The Ramche VDC (Village Development Committee) of the Rasuwa district, which lies north of Kathmandu, was chosen to focus our first efforts.The team had learned that 97 families had lost their homes and were in need of temporary shelter and staple foods: rice and salt. The team procured the supplies and loaded a large dump truck with 100 sacks (660 pounds) of rice and 220 pounds of salt. Save Rural Nepal sent Rajan and a support group to help unload and organize a fair distribution of aid. After recording all the family names and number of people in each household, it showed that this aid reached 475 people. This support will last them one month - a crucial month to get shelter prepared before the monsoon season arrives. This was a hugely successful first aid event for Save Rural Nepal!